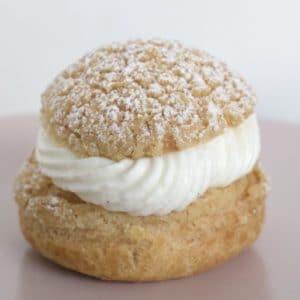 Choux pastry forms the basis of a multitude of recipes including choux à la crème (chantilly-filled puff pastries), chouquettes (sugar-coated puff pastries), éclairs au chocolat/café, religieuses, Paris-Brest, la tropézienne.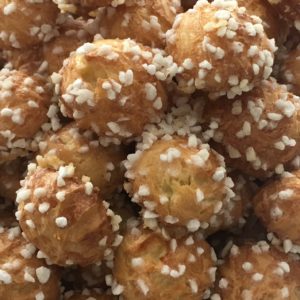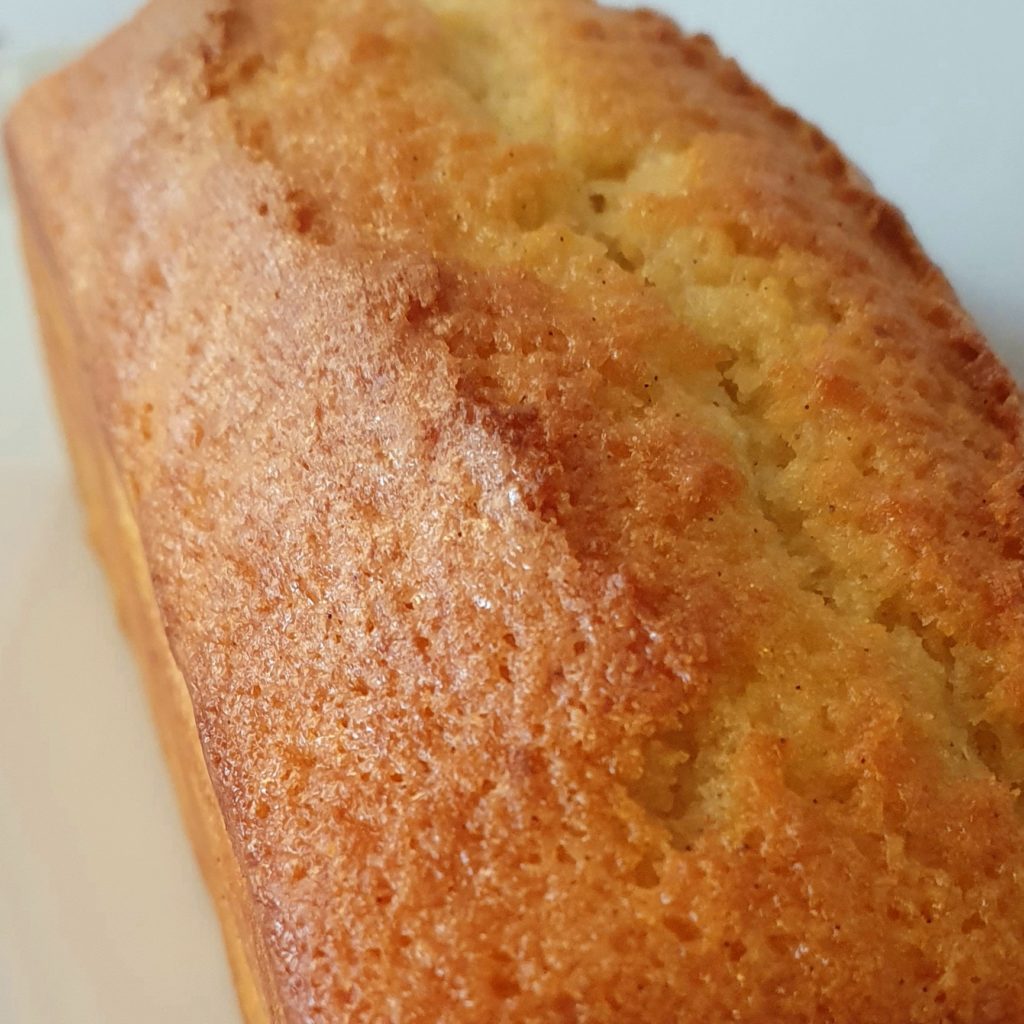 For teatime, "le goûter" in French, there are, for example, madeleines, financiers, various cakes (different flavors such as vanilla, lemon or chocolate) and meringues.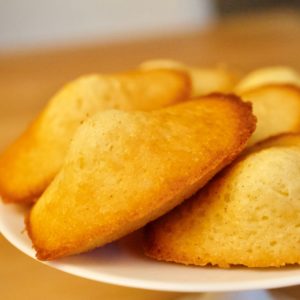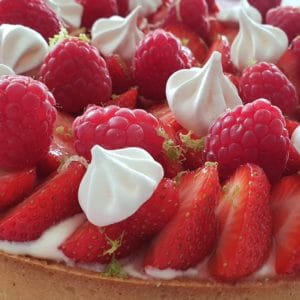 Lemon meringue pie, and when spring comes, strawberry or raspberry tart, and fruit charlottes.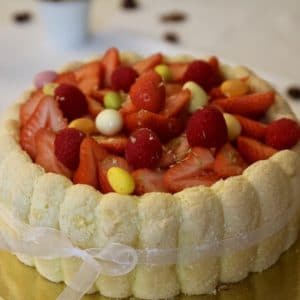 Strawberry/raspberry tart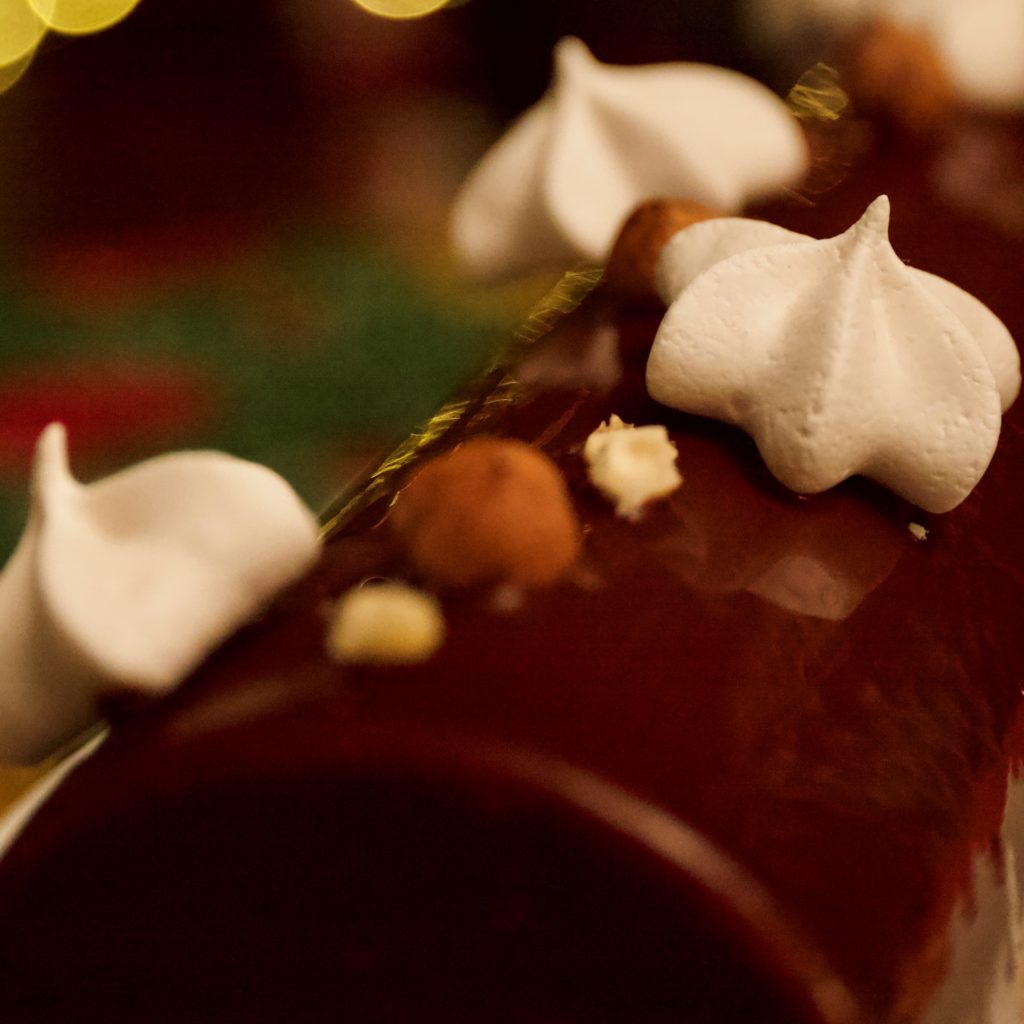 The traditional Christmas dessert is the "bûche de Noël", a log-shaped creamy cake that can be made in different flavors, the "galette des rois" in January which is a flaky puff pastry filled with frangipane (almond cream) and contains a surprise "fève" (tiny figurine).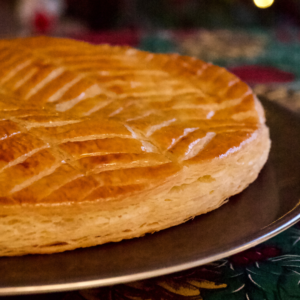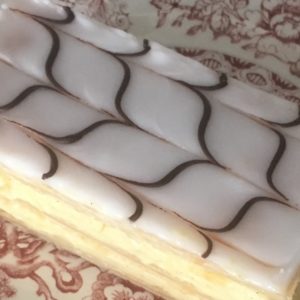 Mille-feuilles, Royal chocolat, Kouign-amman (regional specialty from Brittany), Saint-Honoré.